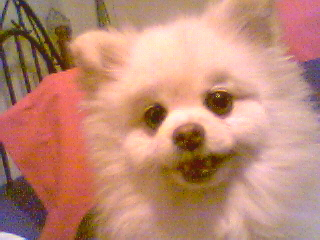 First off, some info about the pup... well k, maybe he's not a puppy actually he's a 6y/o Pomeranian. Born and raised, well maybe not born but raised, by me since he was 3 months old. He's friendly... accept for when you leave him to go somewhere... then he turns rabies driven and starts biting your shoes or grabs your keys and hightails it under the table so you can't leave. He loves attention he acts like he never gets attention but he knows he does. One tip is to never give him any food that has a expiration date, he doesn't get human food often, but when he does he hides it in his little "hiding places" such as: behing the fridge, cabinets and chairs, under beds, tables and many more places. Yep he's a smart one........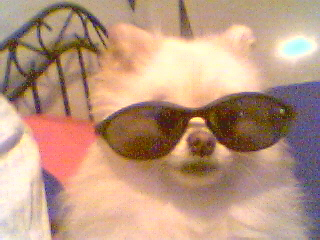 The sporty Furball, 100% pure athlete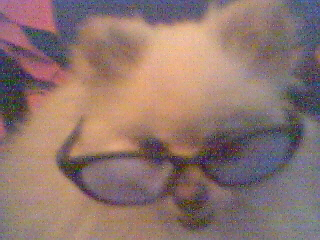 The evil villain Furball.... yeah we see that evil smile on your face....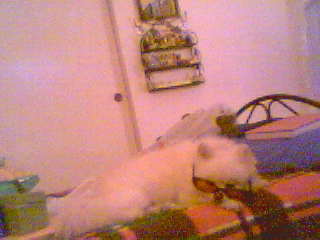 The super hero Fuball, even super hereos need their sleep...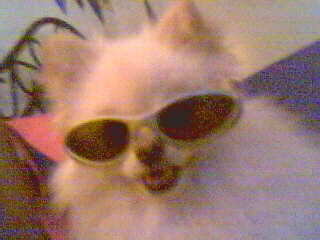 The Star Trek alien Furball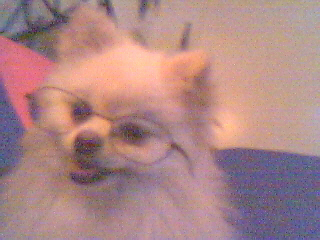 The intellectual Furball... did I ever mention he graduated from Harvard?...

These photos took many bits of a McDonalds cheeseburger to produce. We couldn't have done it without you, McDonalds (or the chicken heads you put in your nuggets ;)! Don't take any of these pics without my permission, or Furball with his sharp intellect... will know... and The evil villain Furball will find you and hunt you down like the slimeball you are!