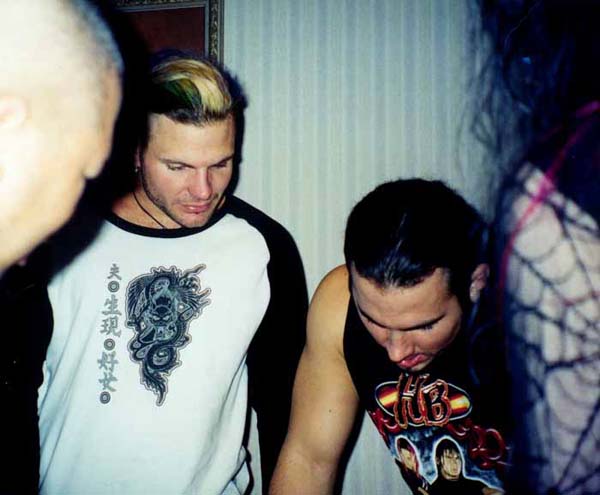 The Hardy Boyz and Lita are roaming about in their natural habitat when a unknown predator comes along... the herd crowds around with curiosity...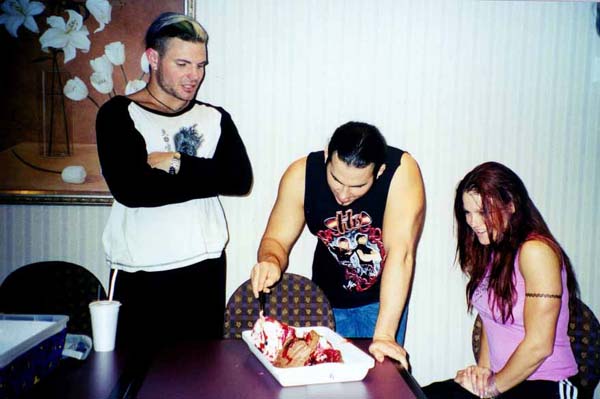 Matthew looks for any movement from the predator while the herd looks on...

This documentary has been brought to you by PBS and other educational television stations and programs alike. To assure such programs of this quality please support this station by means of sending large amounts of cash to me (just kiddin' ;).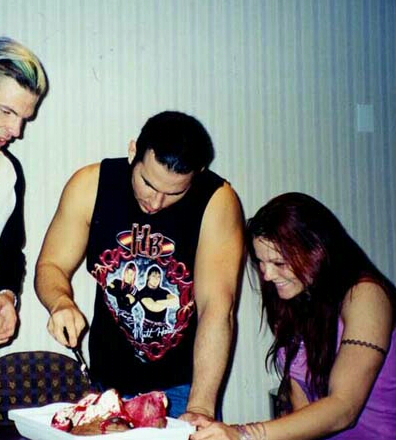 A member of the herd, Lita, leans in for a closer look, curiously awaiting any sudden movement from the predator...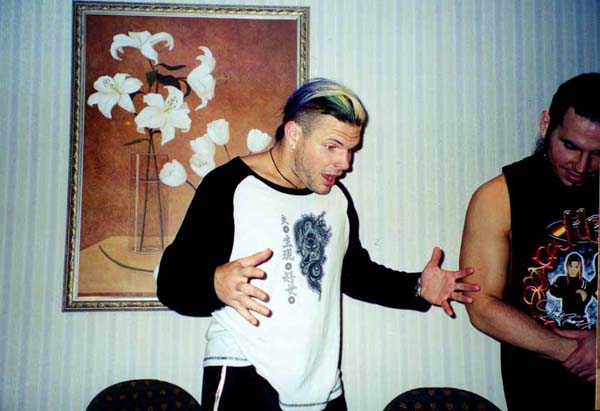 IT'S ALIVE! Jeffrey is taken aback by the predators sudden agressiveness as he looks on to Matthew who is trying to control the wild predator. Finally, stabbing the predator to it's last breath the herd is able to eat their kill and go back to their nomadic way of life, searching for their next prey...