K, she can draw! Great potrait, portrait or painting, which are you supposed to call it? hmm...
I'm not sure where I got this... I think it's something from a MTV special, anywayz, Jeff looks psychotic, I thought it twas' funny...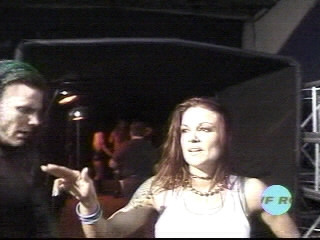 Jeff: eerr she's doing it again, the gun sign... It's all wrong!